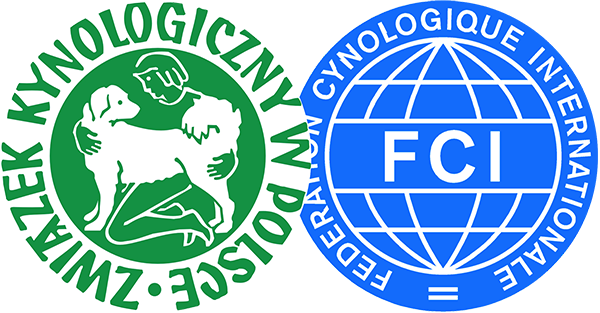 We welcome every enthusiast of Italian Corso Dogs – those who have their own pet and the ones who don't, as well – to our website.
Our experience with Italian Corso Dogs began in 2001 with coincidental buying a wonderful bitch BRUK Waldi, casually called Ziuta,who gave us a lot of happiness and made our love to this breed grow. After her death in 2008 we bought a next girl and decided to start raising these intelligent and devoted dogs. Cane Corso are not only the pet loving their famillies from the bottom of their hearts, but also the keen-nosed guards of them.
Today, living with our pets, we still remember about the one, who enamoured us in these animals. She will remain in our hearts forever.
Once again we're greeting guests at our page. Ewa and Robert
Important for us
Female dog from our kennel KUGA Z Gildii Nieustraszonych became the World Winner 2021
The puppy from our kennel ZOE Z Gildii Nieustraszonych became the winner of the world 2021 and obtained the title of World Hope Baby Winner 2021
We are the second kennel of the Cane Corso Breeders World Cup 2019 in Italy and the best kennel of the Polish Cane Corso Club 2015.
Many dogs from our kennel have show successes in Europe and in the world. Many of our dogs are working dogs.
About breed
One's native land is Appenines Peninsula and Sicily. These dogs were fighting on arena and took part in military expeditions with army. In later period they've stoped using them for fights and they have become caretaker of homestead, Corso were exploited as shepherd's, hunting and defensive dogs.